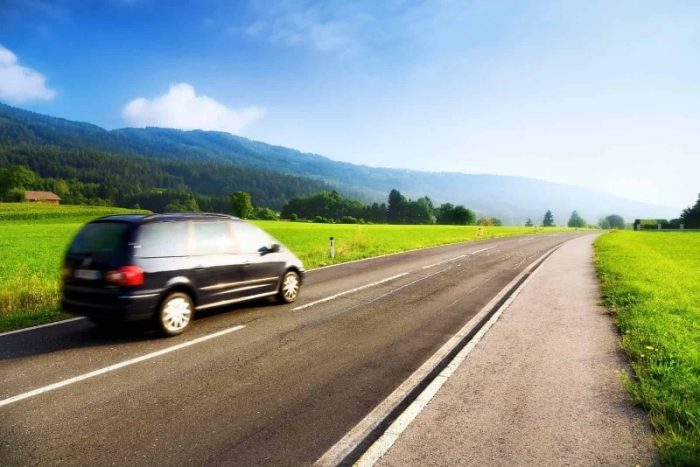 Christmas is an exciting time to visit WA, with crowds of people flying in, arranging car rental at Perth Airport and setting out to visit with friends, family and loved ones in the region. But whether you're from out of town and arranging car rental in Perth, or you live in the area and plan to do some driving this holiday season, it's important to be aware of the potential risks.
With that in mind, here are five Christmas driving tips for anyone arranging budget car rental at Perth Airport:
Beware of Fatigue.
The Road Safety Commission (RSC) calls fatigue the "silent killer on Western Australia's roads". The RSC also adds that the reaction time of a driver who has been awake for 17-19 hours is similar to that of a driver with a blood alcohol concentration of 0.05 (the legal limit in WA). In other words, driving whilst fatigued is similar to driving under the influence. This is an issue any time of year, but it's more common for drivers to push the limits during the holiday season when they have family gatherings, parties and events to attend.
Celebrate Responsibly.
Everyone knows that driving whilst intoxicated is both dangerous and irresponsible. Even so, an alarming number of revellers who shouldn't be driving are bound to get behind the wheel this Christmas. At least one driver is found to be above the legal alcohol limit for nearly 20 per cent of all serious crashes in WA. And remember, during the Christmas and New Year season, more people are celebrating and drinking more alcohol than usual. This is all the more reason to be mindful of your alcohol consumption as well as that of other drivers in your group.
Share the Road.
Traffic volume increases during the holidays, with more people flying in and arranging car hire at Perth Airport before taking to the road. Prepare for increased traffic, and make a point of being mindful of other motorists' space. Finally, be prepared to share the road with larger, slower vehicles carrying large groups or towing caravans.
Plan Your Route in Advance.
This is a good idea any time of year, but it is all the more important during the holiday season when more people are out on the road. When you're taking advantage of Perth airport car hire, make a point of planning the safest (rather than the fastest) route, and go online to check traffic conditions before you depart. Choosing the best route and leaving yourself plenty of time to reach your destination makes it easier to drive more responsibly.
Beware of Animals on the Road.
Kangaroos account for

88 percent of all animal-related road accidents

, but there are also horses and cattle to watch for. Most accidents of this nature occur during dusk and dawn – when these animals are active and visibility is low. Just be mindful of this as you're driving to and from evening gatherings this Christmas season.
If you're visiting WA this Christmas, Ace Rent a Car has a range of options to suit. Browse our selection and book budget car rental in Perth today.