Practical and Convenient Mini bus Hire in Perth
Australia's sunniest capital city, Perth boasts beautiful beaches, a laid-back cosmopolitan vibe and countless cultural attractions. It's no wonder that so many people are keen to visit Perth and the surrounding countryside.

But with so much to see spread across such great distances, it's essential to have the right transportation.
Book your journey with us
Make the Most of Your Time in Perth with
ACE RENT A CAR
Public transport in Perth only provides access to select areas, and getting around isn't as easy here as in Continental Europe or even in Sydney, for that matter. And if you need to arrange a taxi every time you transfer to a different area, you're going to pay for it.
As you can imagine, this creates problems for even the smallest groups of visitors. If there are six in your party, you'll have to arrange two taxis for every transfer. Even if you are only taking two or three trips per day, you're probably going to be better off hiring a people mover from Ace Rent a Car . Our rates are highly competitive, and they offer excellent value for money.
Whether your group is coming to Perth for business or pleasure, you'll appreciate the value for money that our fleet of minibuses offer. Browse our selection of vehicles on this page, click through on a particular model for more information.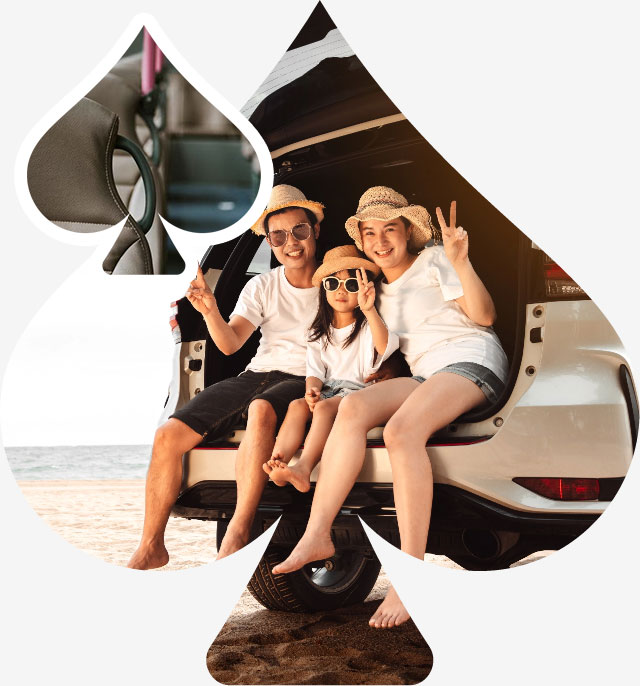 Our Minibuses Help Your Group
MAKE THE MOST OF THEIR TIME IN PERTH
If you are planning a tour in Perth, your transport needs will depend on the size of your group. But even modestly sized tour groups stand to benefit from hiring a minibus. Our smallest models can accommodate up to eight people with additional storage space for luggage. You won't enjoy nearly as much space at such a competitive rate with a standard SUV or similar model. You need an MPV instead.
Once you've secured a minibus for your group, Perth and greater WA are yours to explore. From the cosmopolitan charms of the CBD to the vineyards of the Swan River Valley, you'll never run out of attractions to explore.
Hiring a minibus from Ace Rent a Car ensures that your group will have no problem making the rounds in Perth. Rather than worrying about your itinerary and how to coordinate each of your transfers, you can hire a minibus and eliminate the guesswork. In other words, you'll be able to devote your energy to sightseeing, relaxing and enjoying the atmosphere in Perth.
Why Choose
Ace Rent a Car
As mentioned above, if price, quality of service and vehicle is your main consideration when looking for car rentals in Perth, Ace Rent a Car should be at the top of your list to call. Besides that there are many other reasons to choose us when you are hiring a vehicle in the city.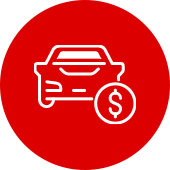 Corporate Travel Made Easy with Minibus Hire in Perth
It's certainly not just tourists who benefit from hiring a minibus or MPV in Perth. Many of our clients are in the city on business, and they require a practical solution for transporting their groups around the CBD as well as to neighbouring Fremantle or even Mandurah. Our clients tell us over and again that they appreciate our selection of vehicles as well as the undeniable competitiveness of our rates. Over more than three decades of operation, we have learned what it takes to deliver one of the highest value-for-money propositions on the market. This is why we encourage our customers to compare our rates to those of our competitors. If you find a comparable minibus for hire in Perth at a lower rate, we won't just match it. We'll beat it. That's the Ace Rent a Car guarantee. When it comes to planning a corporate outing in Perth, price certainly matters. Our guaranteed low rates mean that your group can make it to and from a local conference, business meeting or trade show without breaking the budget.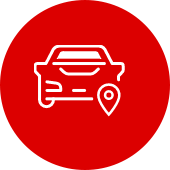 Convenient Pick-Up and Drop-off Locations
Our pick-up and drop-off locations simply could not be any more convenient. If you're flying into Perth Airport, then all you have to do is ring our shuttle operator on 08 9032 6401 when you arrive at the airport, and we'll have you on your way in moments.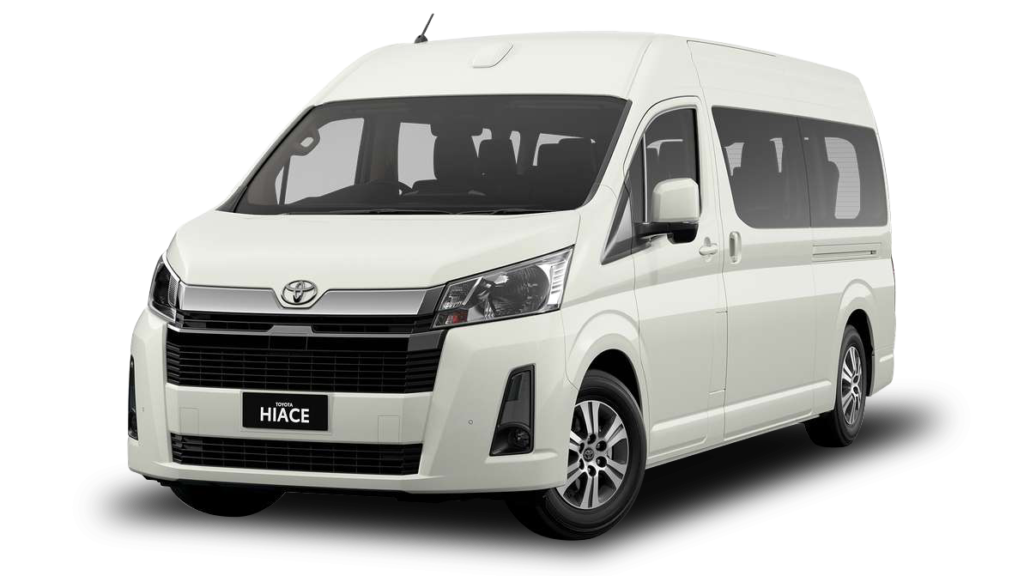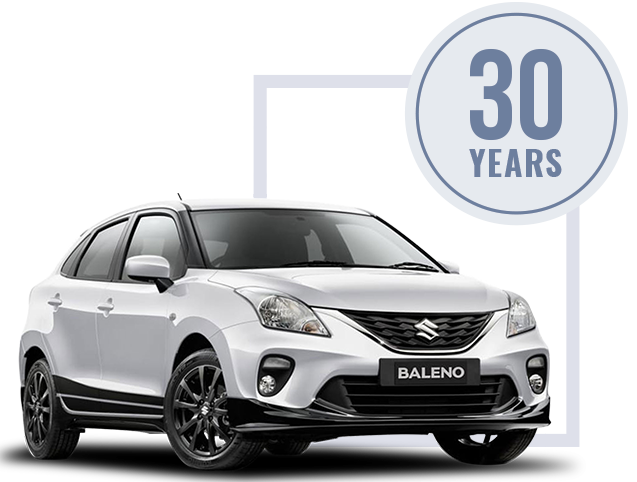 Expect More from
ACE RENT A CAR
The most affordable rates, a diverse fleet of vehicles and some of the most personalised service in Perth – once you've booked a vehicle with Ace Rent a Car, you'll find yourself expecting more from car hire firms in the future.
But expecting more doesn't mean paying more – at least not with Ace Rent a Car. The process is fast and painless, and it will leave you wondering why you ever settled for anything less than this level of service in the past.
10% off the entire range for bookings over 14 days*
Rent a Car for 30 Days and get 1 days extra absolutely FREE
WHAT OUR CLIENTS SAY ABOUT US


I've been here a couple of times now and I've had nothing but great experiences. The staff are friendly, helpful and understanding to your needs. I would highly recommend them above any other rental company in the Peel region

WHAT OUR CLIENTS SAY ABOUT US

if you need a hire car whilst in perth , Pross is the man to see!
This was my second time rent a car from Ace Victoria Park. My family & I rented Outlander for 21 days and we are very happy for the performance of the car. Very friendly people and the best price car rental in Perth. I highly recommend this place and find Pross. 5 stars services and easy all the way. ????????????
Aziz Omar (ORB)
2023-06-18
Selama sy tinggal di Perth…kenderaan yg paling sering sy sewa ialah Ace Rent A Car. Kereta sangat selesa, murah, dan sangat menepati piawaian standard undang2 jln raya di sini. Kereta, kebanyakan semuanya baru. Mesra pelanggan yg diutamakan. Mmg layak sy bg lima bintang pd mereka. Tp malangnya, kereta yg diberi sgt bersih dan diserahkn kembali sgt kotor…hilang deposit jgn salahkan mereka pula. Ini kerana sikap yg tidak bertanggungjawab segelintir pengguna. Pesan sy, berhati2 semasa memandu. Ikuti keseluruhan undang2 jln raya di sini. Saman sgt mahal ???? Selamat datang ke Perth Australia semua ????????????
Luke Schneider
2023-06-12
Same day phone enquiry with Ace, Hire coordinator was lovely and happy to help and had easily located a suitable vehicle/van for hire and advised it was ready to go. Collected within 10 minutes, smooth process and much appreciated. Thanks Team!
Laurie Torchet dit renard
2023-06-01
Parfait, il vous arrange pour rallonger votre location à distance. Ce qui est un grand +
Great value car rentals in Perth. Fleet size is adequate, the cars are clean and well maintained. The owner is a friendly person who will make occasionall concessions for regular customers. Would highly recommend for car rentals on a tight budget !
Great service
Flemming Nielsen (Flemster)
2023-04-28
I Rented a kia picanto from Ace for 19 days from vic park Ace. The service was fantastic organised efficient. Really pleasant man.The car was immaculate looked like brand new in spite of having 22 000 km. I was advised to return it clean "please". The price was 40% less than major car hire places and included 100km per day and insurance. Great car to drive direct steering, fuel efficient fantastic road handling and amazing sound system. Real value for money compared to major car hire places. Im certainly happy to recommend them, Prof Flemming Nielsen
Very reasonably priced, friendly staff. Very accomodating when needing to extend the lease. The bond price is low and is refunded within 1 to 2 days of bringing the car back
Where to find us in Perth
345 Great Eastern Hwy, Redcliffe WA 6104
544 Albany Highway, Victoria Park WA 6100
52 Pinjarra Rd, Mandurah WA 6210