Hassle-free car rentals, easy to book online
A reliable mode of transportation is essential for comfortably exploring Perth at your own pace, without restrictions!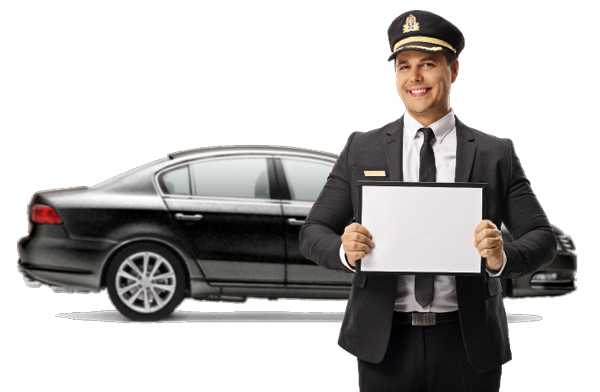 Book your journey with us
AIRPORT CAR HIRE IN PERTH
Most Popular Perth
Airport Rentals
We offer a diverse fleet of modern vehicles to suit your needs – whether you're travelling solo or in a large group. It doesn't matter if you're setting off on a short adventure or staying for a long time, our flexible rental options enable you to hire a suitable vehicle at competitive rates.
Why Choose
Ace Rent a Car


We offer Complimentary
Shuttle Service*




Affordable Airport
Car Hire in Perth
Hiring a car at the airport is always more expensive, primarily due to higher costs of operating out of an airport and competing with bigger companies, which can drive prices sky high! At Ace Rent A Car, we pride ourselves on the affordability of our rental fleet and offering convenience to customers by being located close to Perth's metropolitan city. We are now proud of the fact that we can offer our exceptional services to within close vicinity of Perth Airport!
Instead of slamming our valuable customers with a high rental cost like the airport-based companies, we've arranged collection of any car from our rental fleet just moments from the boundaries of Perth Airport. To top this feature, we also provide a complimentary, 24/7 on-demand pickup and drop facility from the airport to our location near the Perth airport.
Whether you are arriving in Perth for business or pleasure, book one of our exceptional well maintained vehicles and within minutes of landing at Perth airport, you'll be on your way to your business meeting or enjoying beautiful Perth city and it's spectacular surrounds! We offer a wide range of modern, quality cars, SUVs, minibuses, commercial vans and utes at the best prices in Perth with a complimentary shuttle from the airport.* It's not what we expect that counts, it's what our valued customers expect and we want you to expect more.
Shuttle Bus
Pick Up Points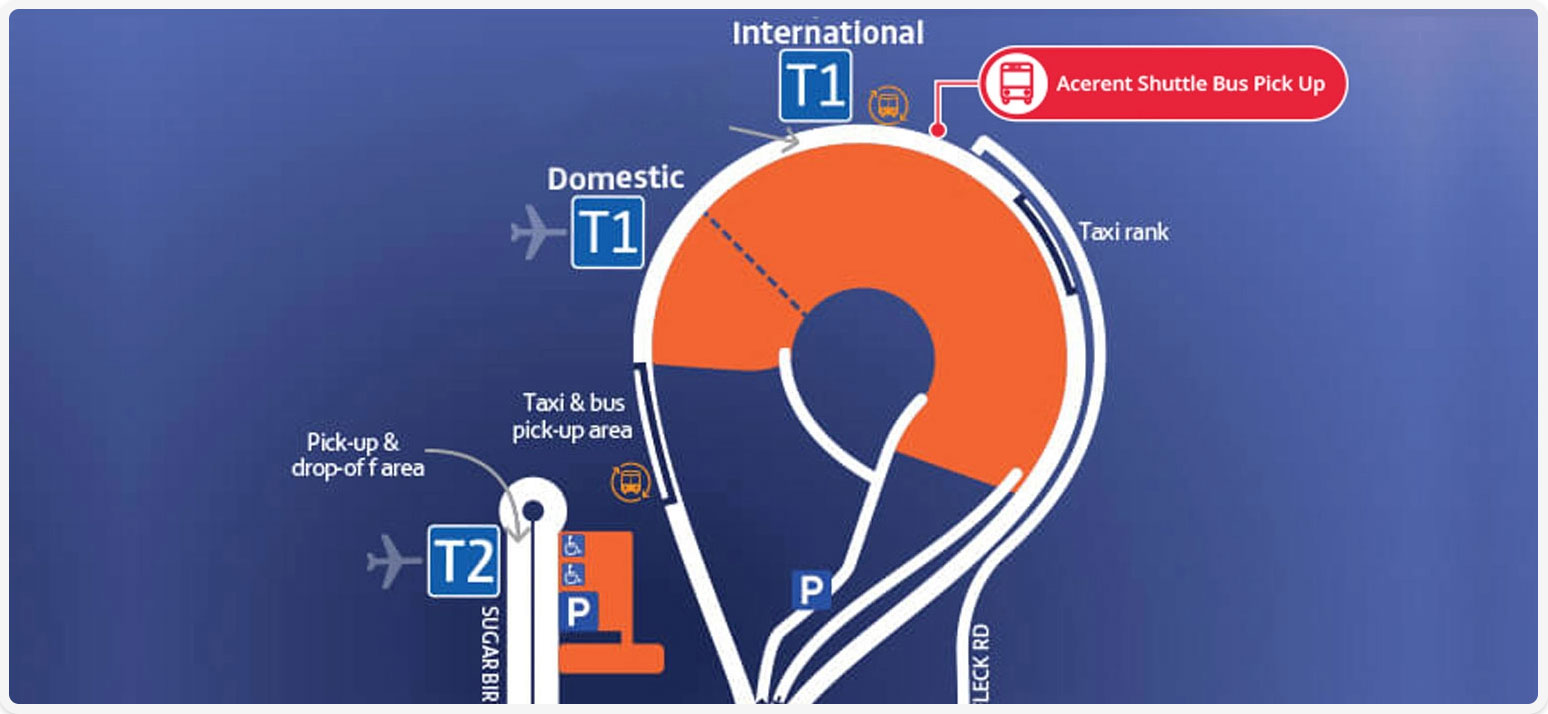 Pickup process International / Domestic
| Shuttle Service | First Shuttle | Last Shuttle |
| --- | --- | --- |
| | | |
| | | |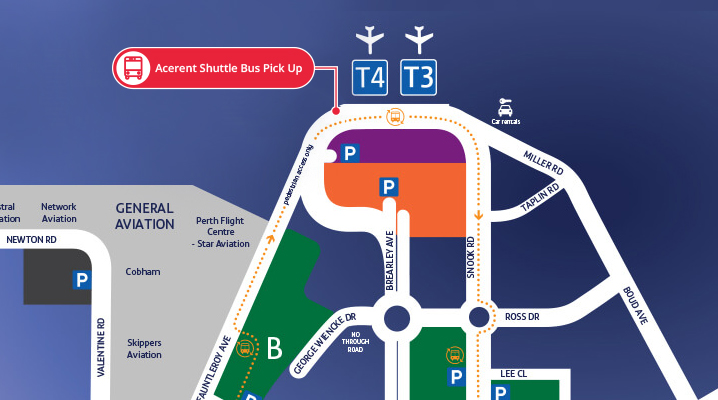 Pickup process International / Domestic
| Shuttle Service | First Shuttle | Last Shuttle |
| --- | --- | --- |
| | | |
| | | |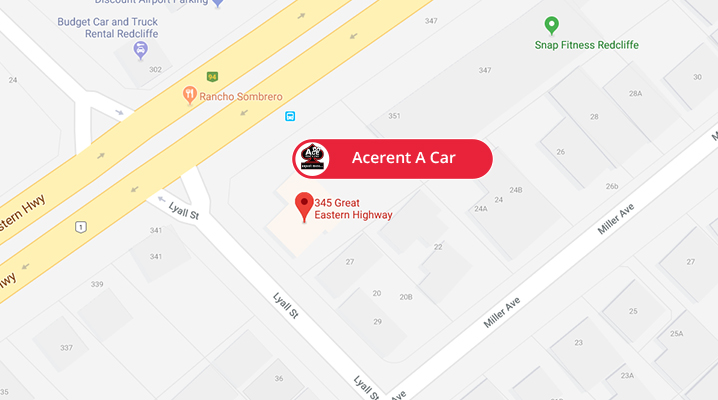 Pickup process International / Domestic
| Shuttle Service | First Shuttle | Last Shuttle |
| --- | --- | --- |
| | | |
| | | |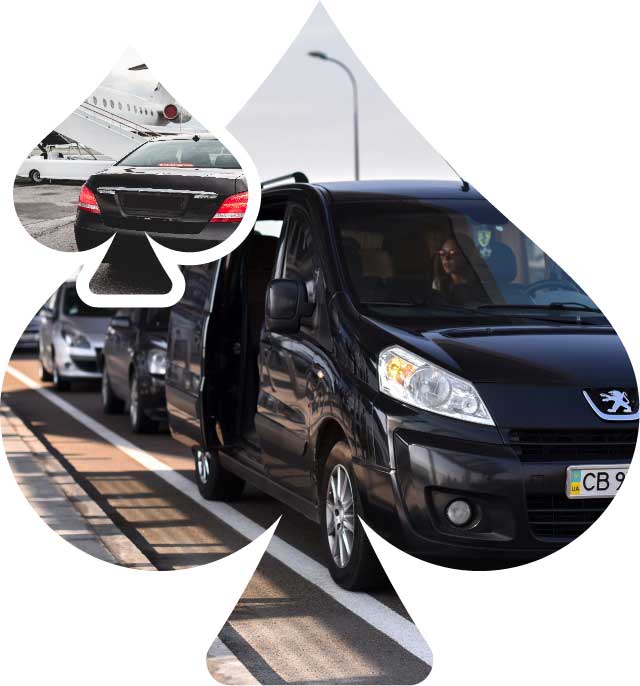 AIRPORT CAR HIRE IN PERTH
Complementary

Airport Pick & Drop
Airport Pickups and Drops are coordinated from our Redcliffe location and will be provided on availability. Late night and early morning airport pickups and drops are subject to availability. Please check specifically about pickups/drops at the time of booking. If Airport shuttle is missed by the customer due to any reason, repeat trip may not be possible.
You should call for shuttle only after collecting your luggage and follow the instructions given by the telephone operator. Please note that Redcliffe is not an Airport location and complimentary shuttle is provided as customer courtesy and convenience, depending upon availability. In case of flight delay during after hours, you will be levied $50 for delay.
Perth Airport Precinct office address
345 Great Eastern Highway, Redcliffe, WA 6104
WHAT OUR CLIENTS SAY ABOUT US


I've been here a couple of times now and I've had nothing but great experiences. The staff are friendly, helpful and understanding to your needs. I would highly recommend them above any other rental company in the Peel region

WHAT OUR CLIENTS SAY ABOUT US

if you need a hire car whilst in perth , Pross is the man to see!
This was my second time rent a car from Ace Victoria Park. My family & I rented Outlander for 21 days and we are very happy for the performance of the car. Very friendly people and the best price car rental in Perth. I highly recommend this place and find Pross. 5 stars services and easy all the way. ????????????
Aziz Omar (ORB)
2023-06-18
Selama sy tinggal di Perth…kenderaan yg paling sering sy sewa ialah Ace Rent A Car. Kereta sangat selesa, murah, dan sangat menepati piawaian standard undang2 jln raya di sini. Kereta, kebanyakan semuanya baru. Mesra pelanggan yg diutamakan. Mmg layak sy bg lima bintang pd mereka. Tp malangnya, kereta yg diberi sgt bersih dan diserahkn kembali sgt kotor…hilang deposit jgn salahkan mereka pula. Ini kerana sikap yg tidak bertanggungjawab segelintir pengguna. Pesan sy, berhati2 semasa memandu. Ikuti keseluruhan undang2 jln raya di sini. Saman sgt mahal ???? Selamat datang ke Perth Australia semua ????????????
Luke Schneider
2023-06-12
Same day phone enquiry with Ace, Hire coordinator was lovely and happy to help and had easily located a suitable vehicle/van for hire and advised it was ready to go. Collected within 10 minutes, smooth process and much appreciated. Thanks Team!
Laurie Torchet dit renard
2023-06-01
Parfait, il vous arrange pour rallonger votre location à distance. Ce qui est un grand +
Great value car rentals in Perth. Fleet size is adequate, the cars are clean and well maintained. The owner is a friendly person who will make occasionall concessions for regular customers. Would highly recommend for car rentals on a tight budget !
Great service
Flemming Nielsen (Flemster)
2023-04-28
I Rented a kia picanto from Ace for 19 days from vic park Ace. The service was fantastic organised efficient. Really pleasant man.The car was immaculate looked like brand new in spite of having 22 000 km. I was advised to return it clean "please". The price was 40% less than major car hire places and included 100km per day and insurance. Great car to drive direct steering, fuel efficient fantastic road handling and amazing sound system. Real value for money compared to major car hire places. Im certainly happy to recommend them, Prof Flemming Nielsen
Very reasonably priced, friendly staff. Very accomodating when needing to extend the lease. The bond price is low and is refunded within 1 to 2 days of bringing the car back
Where to find us in Perth
345 Great Eastern Hwy, Redcliffe WA 6104
544 Albany Highway, Victoria Park WA 6100
52 Pinjarra Rd, Mandurah WA 6210