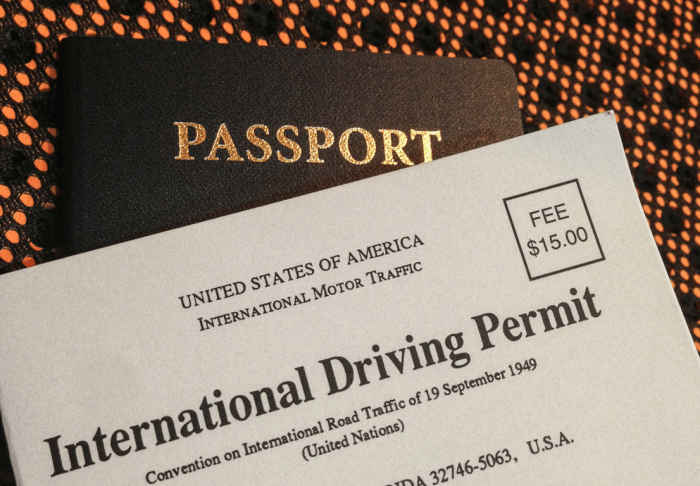 Are you planning a trip to Australia soon?
Renting a car is the easiest and most convenient ways to get around town. But before you can drive, it's a good idea to apply for an International Driving Permit (IDP) first. This document along with a valid driver's licence from your home country allows you to legally drive internationally. It also includes additional photo identification and translations in different languages.
One thing to note is that international driving permits are only valid for one year. You cannot renew them but you can apply for them again in your home country when needed.
Applying for an International Driving Permit
The process for applying for an international driving permit varies for each country. All Americans must be at least 18 years old and can apply through the American Automobile Association (AAA) with the following:
Valid driver's licence

2 passport-sized photos

AAA application

Payment
Americans can either visit a AAA office in person to apply or can submit an application by mail. The process is very similar for Canadians but those applications are done through the Canadian Automobile Association (CAA).
If you are located within either of these countries, be sure to visit the respective sites to apply for an international driving permit. As long as you meet all the requirements, you likely won't have any problems with getting your permit in time for your next trip. If you are located elsewhere, simply conduct an online search to find the appropriate offices.
Driving in Australia
Driving regulations vary from each state. in certain States, all drivers are required to carry an international driving permit with their foreign licence from their home country. Other states require a formal translation of the licence into English if the driver is from a non-English speaking country.
The requirements for driving on Western Australian roads are that you must:
Carry your current driver's licence and international driving permit at all times

Hold a current licence that is still active and not cancelled

Drive according to any conditions on your licence

Drive only authorised vehicles
You can learn more about what the laws are for driving with an overseas licence for each state on the Australian government website. If you plan to drive in any of these territories, then be sure to familiarise yourself with the rules before you arrive. Of course, when operating a vehicle it is critical to adhere to all traffic rules. Not doing so can not only incur heavy penalties but also makes it more dangerous for other drivers on the road.
Australia continues to be a popular destination for travellers around the world.
Whether you are travelling here for the first time or visiting again, renting a car is perhaps the most convenient way to get around town. If you are looking for car hire in Perth, we can help. Contact us today for further assistance and we will be happy to help you book a rental car for your next trip.