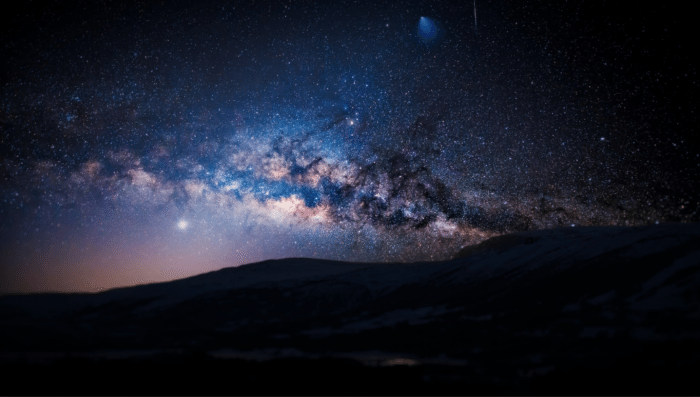 Western Australia offers some of the best stargazing spots because of its remote location.
This is why many stargazers and astronomers from around the world make the journey here to get a better view of the stars and capture stunning images. Fortunately, you don't have to be an astronomer to stargaze as everyone can appreciate the night sky. You just need to be as far away as possible from light pollution. The good news is those who are in Perth won't have to travel very far to find the perfect stargazing spot.
Here are some of the best places for viewing clear skies around Perth.
1. Roebuck Bay
The best months to visit Roebuck Bay is from March to October where you can witness breathtaking views of the moon reflecting off the tidal flats. This phenomenon is known as the 'Staircase to the Moon' because of the beautiful illusion that the moon creates with its reflection. Making it to Roebuck Bay is well worth the trip for its stunning and tranquil views.
2. The Wheatbelt
Because of light pollution, many people living in the city never get to actually see the Milky Way or a clear night sky for that matter. Only about an hour to two hour drive away from Perth is the Wheatbelt. Here you are treated to an incredible view of the Milky Way stretching across the sky. Be sure to bring something warm and something comfortable to sit on as you will definitely want to stay here for a while.
3. Gingin
Gingin is another popular destination for stargazers and astronomers alike. Gingin is far away enough from Perth where you can still enjoy impressive views. Be sure to take a short drive to the Gingin Observatory where you can learn more about astronomy and view the night sky through one of the many telescopes.
4. Perth Hills
In addition to being able to partake in nature-based activities and indulge in gourmet restaurants at Perth Hills, the Perth Observatory is also situated here. Perth Observatory is a great place to learn more about the galaxy and there are even stargazing nights available to the public. You will definitely want to pay the observatory a visit to complement your stargazing adventure.
5. The Pinnacles
Those willing to drive a longer distance will be treated to spectacular views at The Pinnacles, located in the Nambung National Park approximately 250km north of Perth City. Enthusiasts can capture interesting images of a blanket of stars stretching above limestone structures. Prepare to leave earlier in the day and remember to bring your photography equipment.
There are many more unique destinations for viewing the night sky but these are some of the most popular.
Wherever you decide to go for your next stargazing trip, Ace Rent A Car can get you there. Whether you are travelling solo or in a group, we have an extensive fleet of vehicles that can easily accommodate your trip. Contact us today to arrange a car hire in Perth and we will be happy to help.