Start Booking
Perth Airport Car Rental & Car Hire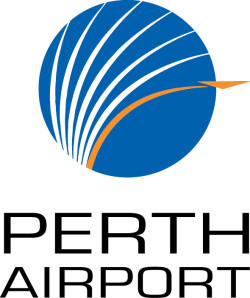 Hiring a car at the airport is always more expensive, primarily due to higher costs of operating out of an airport and competing with bigger companies, which can drive prices sky high! At Ace Rent A Car, we pride ourselves on the affordability of our rental fleet and offering convenience to customers by being located close to Perth's metropolitan city. We are now proud of the fact that we can offer our exceptional services to within close vicinity of Perth Airport!
Instead of slamming our valuable customers with a high rental cost like the airport-based companies, we've arranged collection of any car from our rental fleet just moments from the boundaries of Perth Airport.
To top this feature, we also provide a complimentary, 24/7 on-demand pickup and drop facility from the airport to our location near the Perth airport.
Whether you are arriving in Perth for business or pleasure, book one of our exceptional well maintained vehicles and within minutes of landing at Perth airport, you'll be on your way to your business meeting or enjoying beautiful Perth city and it's spectacular surrounds!
We offer a wide range of modern, quality cars, SUV's, mini-busses, commercial vans and utes at the best prices in Perth with a complimentary shuttle from the airport.* It's not what we expect that counts, it's what our valued customers expect and we want you to expect more.
Why choose us?
We have the best car hire prices in Perth, with every single one of our vehicles being at least 30% cheaper when compared to other car rental companies located at Perth Airport.
We offer a complimentary, on-demand 24/7 shuttle service to and from Perth Airport to ensure you can swiftly and easily collect your rental vehicle when you arrive and return it when you are scheduled to depart.
Our parking facility is located in extremely close proximity of both Perth airports (within 3 kms from both domestic and international terminals), eliminating the need to travel long distances to secure a reasonably priced hire car for your trip Western Australia.
We pride ourselves in offering impeccable and well-presented vehicles ranging from small to mid-sized cars, SUVs, 8-12 seated mini-buses, commercial vans and UTEs.
We work with small businesses and corporate travellers to offer our well-presented vehicles at corporate rates on a short-term or long-term basis.
For more information please call us toll-free on 1800 ACERENT (1800 2237368) or email us at drive@acerent.com.au. International customers can call us on +61 8 9472 4222 or connect with us through Skype (acerent) or through whatsapp or viber on +61412118988.
* Limited to Redcliffe Location only
Comparison of Our Fleet
 
7 Day Rate
Standard
Optional
Reduced
Total 7 Day
Rent per day
Damage Excess
Damage Waiver
Damage Excess
Cost inc. Waiver
Ace Rent-a-Car
$325
$2850
$10
$400
$395
$56.4
Avis
$379
$3,020
$24
$345
$582
$83.1
Hertz
$552
$4,000
$38
$0
$631
$90.1
Thrifty
$377
$4,000
$33
$0
$608
$86.8
Red Spot
$407
$3,300
$27
$0
$596
$85.1
Europcar
$348
$4,598
$48
$0
$677
$96.7