Start Booking
Practical and Convenient Mini bus Hire in Perth

A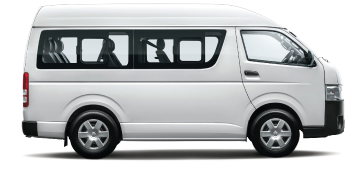 ustralia's sunniest capital city, Perth boasts beautiful beaches, a laid-back cosmopolitan vibe and countless cultural attractions. It's no wonder that so many people are keen to visit Perth and the surrounding
countryside. But with so much to see spread across such great distances, it's essential to have the right transportation.
Public transport in Perth only provides access to select areas, and getting around isn't as easy here as in Continental Europe or even in Sydney, for that matter. And if you need to arrange a taxi every time you transfer to a different area, you're going to pay for it.
As you can imagine, this creates problems for even the smallest groups of visitors. If there are six in your party, you'll have to arrange two taxis for every transfer. Even if you are only taking two or three trips per day, you're probably going to be better off hiring a people mover from Ace Rent a Car. Our rates are highly competitive, and they offer excellent value for money.
Whether your group is coming to Perth for business or pleasure, you'll appreciate the value for money that our fleet of minibuses offer. Browse our selection of vehicles on this page, click through on a particular model for more information.
8 Seat Minibus
Hyundai iMax or Kia Carnival
| | |
| --- | --- |
| Passenger: | 8 |
| Luggage: | 2 large Suitcase,2 Small Suitcase |
12 Seater Minibus
Toyota Hiace or Similar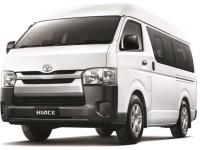 | | |
| --- | --- |
| Passenger: | 12 |
| Luggage: | 2 large Suitcase,2 Small Suitcase |
Our Minibuses Help Your Group Make the Most of Their Time in Perth
If you are planning a tour in Perth, your transport needs will depend on the size of your group. But even modestly sized tour groups stand to benefit from hiring a minibus. Our smallest models can accommodate up to eight people with additional storage space for luggage. You won't enjoy nearly as much space at such a competitive rate with a standard SUV or similar model. You need an MPV instead.
Once you've secured a minibus for your group, Perth and greater WA are yours to explore. From the cosmopolitan charms of the CBD to the vineyards of the Swan River Valley, you'll never run out of attractions to explore.
Hiring a minibus from Ace Rent a Car ensures that your group will have no problem making the rounds in Perth. Rather than worrying about your itinerary and how to coordinate each of your transfers, you can hire a minibus and eliminate the guesswork. In other words, you'll be able to devote your energy to sightseeing, relaxing and enjoying the atmosphere in Perth.
Corporate Travel Made Easy with Minibus Hire in Perth
It's certainly not just tourists who benefit from hiring a minibus or MPV in Perth. Many of our clients are in the city on business, and they require a
practical solution for transporting their groups around the
CBD as well as to neighbouring Fremantle or even Mandurah.
Our clients tell us over and again that they appreciate our selection of vehicles as well as the undeniable competitiveness of our rates. Over more than three decades of operation, we have learned what it takes to deliver one of the highest value-for-money propositions on the market.
This is why we encourage our customers to compare our rates to those of our competitors. If you find a comparable minibus for hire in Perth at a lower rate, we won't just match it. We'll beat it. That's the Ace Rent a Car guarantee.
When it comes to planning a corporate outing in Perth, price certainly matters. Our guaranteed low rates mean that your group can make it to and from a local conference, business meeting or trade show without breaking the budget.
Hire a Hyundai iMax and Tour WA with the Family
One of the most popular minibuses in our fleet is the Hyundai iMax. It seats eight passengers and is perfect for families planning a holiday in Western Australia. This family wagon can accommodate up to eight people, and it has plenty of room for the entire family and their luggage. This is a convenient and affordable option when you're on the road with a small group.
The Hyundai iMax offers plenty of convenient and luxurious features. This minibus has a 2.4 litre engine with automatic transmission and power steering. It's also equipped with two USB charging stations so that your passengers can take turns charging their mobile phones and devices. Even better, this minibus is Bluetooth-enabled, so you and your passengers can control the playlist with ease and convenience.
There are so many family-friendly attractions worth visiting in Perth and the surrounding area. You can drive to King's Botanic Gardens for sweeping views of the Perth city skyline, or plan a family picnic along the banks of the Swan River at one of its various riverside parks.
And the local beaches are absolutely stunning. When you hire our Hyundai iMax, you can easily visit Cottesloe, with its clear waters and booming café culture. This is a favourite spot for families in Perth. You can also easily drive to Rockingham Beach, Point Walter or Hillary's Boat Harbour. There are dozens of top-notch beaches in and around Perth – and you can visit them all in the iMax.
Transport Your Group in a Kia Carnival
The Kia Carnival is a top choice for transporting eight passengers (including the driver) around Perth and greater WA. Why fuss with cramming all of your passengers into an SUV when you can enjoy the space and luxury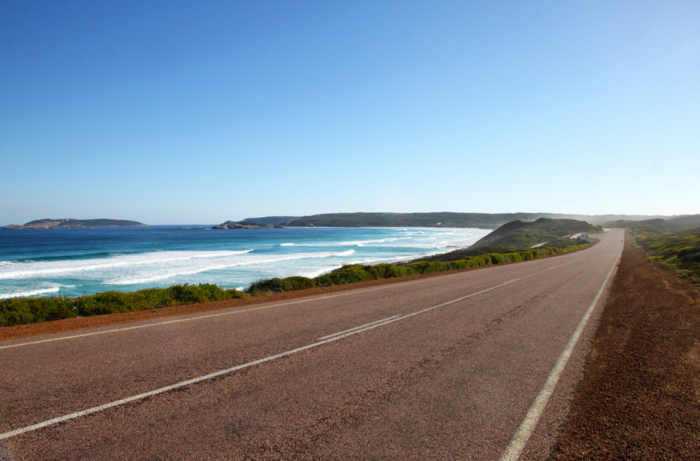 afforded by this people mover? With vehicles starting at a mere $69 a day, it's difficult to imagine why anyone would settle for anything less.
Touring Perth and the surrounding countryside is a pleasure when you're behind the wheel of a Kia Carnival. You'll also enjoy plenty of luggage space. Just imagine how much you'll enjoy a tour of the Swan
Valley when you have this much space to stretch. When it comes to space in the Carnival, this vehicle is particularly well-known for its third row. Your passengers will be unquestionably comfortable in this vehicle.
If you've ever tried to transport a group of more than four or five in an SUV, you'll appreciate the comfort of this vehicle. It also offers high performance marks, with the power to operate like a standard car rather than a heavily loaded bus.
If you've never had the pleasure of driving a Kia Carnival, you'll want to get behind the wheel of this people mover. The entire Western Australia countryside opens up, and you can explore the region in absolute comfort. Bring as much luggage as you require and make the most of your time in the area.
Transport Larger Groups with a Toyota Hiace
If you are planning to transport more than your immediate family around Perth, then a Toyota Hiace is the vehicle for you. This is a popular option for corporate groups visiting Western Australia, as well as larger families and groups of friends. Even small tour groups in Perth can make use of this minibus.
This is a favourite people mover in Australia, and it's perfect for work-related business. If you are bringing a corporate group to WA, this is the van you are looking for. It can accommodate up to 12 people, including the driver. And it boasts a 2.7 litre engine, air-conditioning and power steering.
Whether your group is bound for the Rendezvous Hotel in Scarborough, the Crown Plaza, the Pan Pacific or The Esplanade, your staff won't have a worry in the world with if you hire a Toyota Hiace. You'll enjoy easy load space for all of your luggage, and you've got a vehicle that's guaranteed to meet your group's needs.
This is also a great vehicle for informal groups that are visiting Perth. Whether you're bringing the extended family for a visit, or you're hosting a medium-sized group of tourists, this is the vehicle you need. Set your own itinerary and enjoy the freedom of having your own dedicated vehicle without having to make compromises on space and storage.
Our Pick-Up and Drop-Off Locations Are Undeniably Convenient
The Ace Rent a Car team understand that you have plenty of transport options when travelling around Perth. We've worked hard to ensure that picking up and dropping off your vehicle is a smooth and painless process.
If your group is flying into Perth Airport, you can proceed to our pick-up location at Redcliffe, which is located just outside the airport. But of course, we don't expect you to find your own way to the depot. Instead, once you've landed just give our shuttle operator a call on +61 8 9472 4222. The shuttle will arrive in moments and have you on your way in no time.
And if you're already based in Perth, there's no reason to travel all the way to the airport just to pick up your vehicle. Instead, all you have to do is visit our Victoria Park depot – which is directly across the river from the CBD. Finally, don't forget that we also have a pick-up and drop-off depot in Mandurah.
Choose the best location to suit your itinerary and let us know what works for you, and we'll see to it that your minibus is ready and waiting when you arrive. You can book your vehicle directly through our website, or call us toll-free on 1800 ACERENT if you have any questions since other than minibusses, we also do car hire. We look forward to hearing from you!