Why expect more from Ace Rent a Car than other car rental agencies in Perth? For starters, we go further for our customers than the rest, delivering exceptional customer service standards and car rentals at affordable prices to exceed our customer's expectations. If you find a better price elsewhere we promise to beat it! We go one step further than price match, we won't be beaten on price as we are the best priced car hire in Perth. Check out our price comparison chart above to see just how well we compare against our competitors. We've been doing this for more than 30 years, so if you expect more from a Perth car rental company, give us a call today.
A Great Range of
Vehicles
We have a great range of impeccably maintained and presented vehicles ranging from small to mid-sized cars, SUVs and commercial vans to larger vehicles such as 8 – 12-seater mini-buses. There's little wonder why we're known for delivering a wide range of car hire options at the very best car rental rates in Perth.
Our range of rental vehicles has something to offer everyone, from business people in the city for a few days, to holidaying families in need of a vehicle suitable for travelling around Western Australia. Our expert staff members are always on hand to help you select the ideal vehicle for your travelling requirements.
Personalised
Customer Service
Everyone has different needs when it comes to car rentals, which is why we provide a personalised customer service to ensure your needs are met every step of the way. We are passionate about delivering superb customer service and delivering excellent value to ensure the very best possible outcomes for your rental car needs.
We aim to make your experience simple, straightforward and trouble-free. So let our professional team provide you with a car rental service that is second-to- none. We have one of the widest range of vehicles of all the car rental agencies in Perth and look forward to helping you select the perfect vehicle for your needs.
Ace Rent a Car is conveniently located, 10 minutes from the Perth CBD on one side to 10 minutes for the airport on other side, giving you easy access to Perth and beyond. Whether it is commercial or a passenger vehicle we have something to fulfil your unique requirements. Good news for our customers in Mandurah, you are welcome to visit our new swanky office to rent your vehicle. For further information and to speak with one of our experts please contact us toll-free on 08 9032 6401 or email us at drive@acerent.com.au today!
We recognise that every business traveller has different needs when it comes to hiring a vehicle and this is why we tailor our corporate rentals specifically to fit your company needs.
Whether you are a small, medium or large-sized company, Ace Rent a Car can offer an exciting business program that rewards you for regular use of our vehicles. We ensure our contracts are set up to suit you and your business systems from personal travel to business trips by providing all segment of cars, SUVs, commercial vehicles or Utes.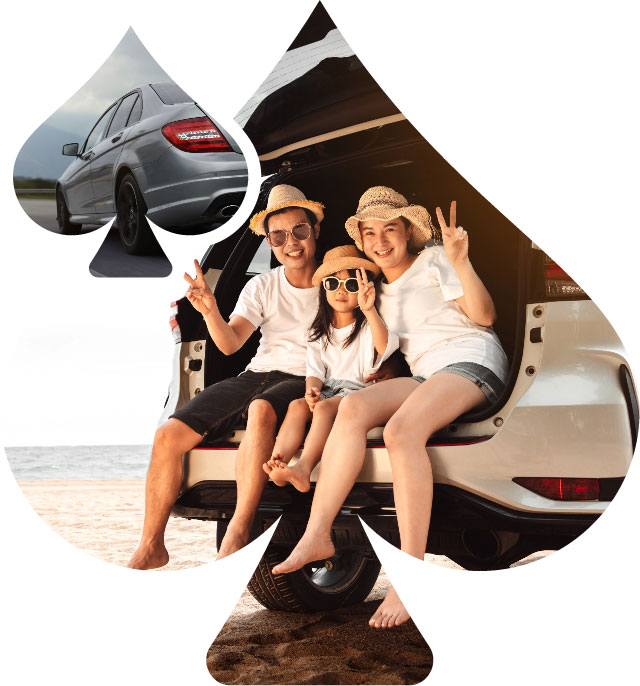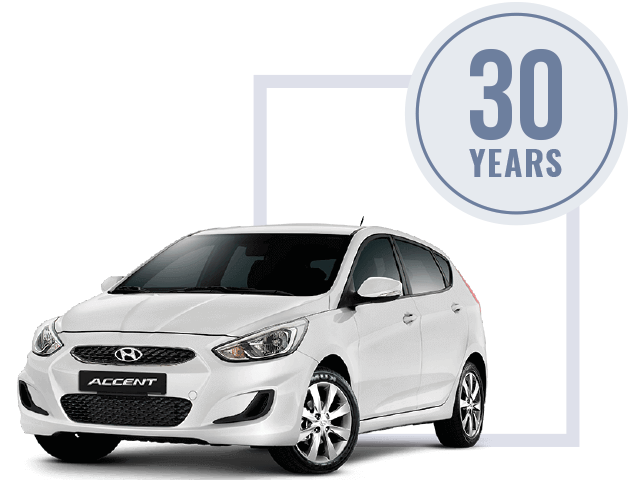 WHAT OUR CLIENTS SAY ABOUT US


I've been here a couple of times now and I've had nothing but great experiences. The staff are friendly, helpful and understanding to your needs. I would highly recommend them above any other rental company in the Peel region

WHAT OUR CLIENTS SAY ABOUT US

if you need a hire car whilst in perth , Pross is the man to see!
This was my second time rent a car from Ace Victoria Park. My family & I rented Outlander for 21 days and we are very happy for the performance of the car. Very friendly people and the best price car rental in Perth. I highly recommend this place and find Pross. 5 stars services and easy all the way. ????????????
Aziz Omar (ORB)
2023-06-18
Selama sy tinggal di Perth…kenderaan yg paling sering sy sewa ialah Ace Rent A Car. Kereta sangat selesa, murah, dan sangat menepati piawaian standard undang2 jln raya di sini. Kereta, kebanyakan semuanya baru. Mesra pelanggan yg diutamakan. Mmg layak sy bg lima bintang pd mereka. Tp malangnya, kereta yg diberi sgt bersih dan diserahkn kembali sgt kotor…hilang deposit jgn salahkan mereka pula. Ini kerana sikap yg tidak bertanggungjawab segelintir pengguna. Pesan sy, berhati2 semasa memandu. Ikuti keseluruhan undang2 jln raya di sini. Saman sgt mahal ???? Selamat datang ke Perth Australia semua ????????????
Luke Schneider
2023-06-12
Same day phone enquiry with Ace, Hire coordinator was lovely and happy to help and had easily located a suitable vehicle/van for hire and advised it was ready to go. Collected within 10 minutes, smooth process and much appreciated. Thanks Team!
Laurie Torchet dit renard
2023-06-01
Parfait, il vous arrange pour rallonger votre location à distance. Ce qui est un grand +
Great value car rentals in Perth. Fleet size is adequate, the cars are clean and well maintained. The owner is a friendly person who will make occasionall concessions for regular customers. Would highly recommend for car rentals on a tight budget !
Great service
Flemming Nielsen (Flemster)
2023-04-28
I Rented a kia picanto from Ace for 19 days from vic park Ace. The service was fantastic organised efficient. Really pleasant man.The car was immaculate looked like brand new in spite of having 22 000 km. I was advised to return it clean "please". The price was 40% less than major car hire places and included 100km per day and insurance. Great car to drive direct steering, fuel efficient fantastic road handling and amazing sound system. Real value for money compared to major car hire places. Im certainly happy to recommend them, Prof Flemming Nielsen
Very reasonably priced, friendly staff. Very accomodating when needing to extend the lease. The bond price is low and is refunded within 1 to 2 days of bringing the car back
Where to find us in Perth
345 Great Eastern Hwy, Redcliffe WA 6104
544 Albany Highway, Victoria Park WA 6100
52 Pinjarra Rd, Mandurah WA 6210